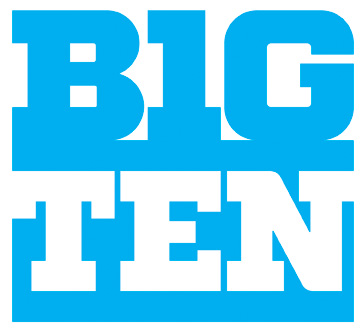 As if the Southeastern Conference needed another reason to laugh hysterically at the Big 10. It's not enough that you're our bitch in BCS title games. It's not enough that your last national championship required the mother of all pass interference calls...five seconds after the play. It's not enough that you crap the bed on TV's biggest stage year after year. It's even cliché to make light of the fact that you still refer to yourselves as the Big 10 even though you now have 12 member schools.
Legends and Leaders? The Big 10 has had over a year to figure this out, and with all those excellent institutions of higher learning in the Big 10, that's the best you got?
Wow, just wow.....Legends and Leaders.
Now I give the Big 10 credit for what appears to be a fair and equal distribution of contenders in each division; Michigan/Nebraska/Iowa on one side and Ohio State/Penn State/Wisconsin on the other. But those division names sound like a Harry Potter book, or a Tony Robbins seminar. It makes you wonder what names missed the cut.
Well, wonder no more. Thanks to the crack research staff here at eViL G and Coach E's Football Forum, we were able to get our hands on that list.
Here are your "Top 10 Rejected Big 10 Division Names":
10. "SEC Victims" and "Future SEC Victims"
9. "Slow" and "Slower"
8. "STFU" and "GTFO"
7. "Six In One" and "Half a Dozen In the Other"
6. "Peaches" and "Herb"
5. "Yogi" and "Boo Boo"
4. "BCS Bowl Loser" and "Outback Bowl Loser"
3. "George" and "Weezie"
2. "Ndamukong" and "Biakabatuka"
And finally...
1. "Please Be Michigan" And "Please Be Ohio State"