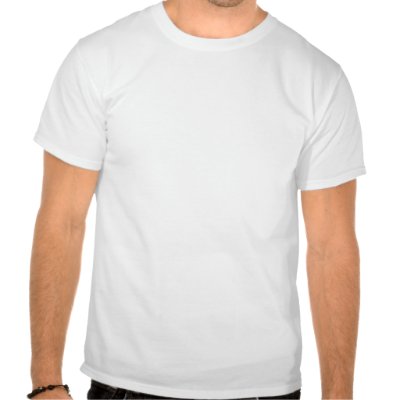 Tyler Tyler Tyler Bray y'all

.......

Welcome to Week Three...brought to you by Gatorade G2, Big Ed's Pizza, Lean Pockets and Snyders-Lance Snack Foods, Home of the delicious Van-O-Lunch snack cookies.

Irrational...ridiculous...subjective...uninformed...pulled straight up out of his ass...over the past 15 years all of these words have been used to describe my weekly picks. And after the past two weeks, you can't argue or dispute my remarkable consistency. Just shut up and recognize that I am the man.
As far as this week's games go, quality trumps quantity, with each of Florida's Big Three facing its biggest test of the young season. Coach E will be making his Gainesville season debut at our super secret internet message board tailgate, and I'm setting the over/under at 7 UF coeds who mistake him for Chris Leak's uncle, Rufus Rantavious LeShawn Leak.
Coach E, you have been missed, and I speak for the greatest collection of super secret internet message board posters on the planet when I say we look forward to basking in your glow on Saturday.


PICKS!!!
LSU at Mississippi State
Les Miles is a perfect fit for ESPN Thursday night games. Something wacky always happens...the only thing missing is Tracey Wolfson getting throat choked during the halftime interview. Mississippi State was a goal line option pitch away from stealing one at Jordan-Hare last week, and they take a big step up in weight class tonight. LSU already rolled the ultimate spread team in Oregon, and they should roll tonight.
LSU - 37
MSU - 19
Auburn at Clemson
Auburn dodged a bullet again last weekend, while Clemson struggled to put away the mighty Wofford Terriers. In spite of Clemson being the SEC's version of Georgia, Auburn's young team won't know how to deal with the first of many hostile road environments.
CJ Spiller U - 24
Bo Jackson U - 21
Michigan State at Notre Dame
I almost feel sorry for Notre Dame....almost. They've outplayed what appeared to be two lesser opponents, only to lose to both in heartbreaking fashion. Sparty is better than USF and perhaps Michigan too, so if Notre Dame continues average 4 turnovers every week the final score will look something like this....
Sparty - 41
Irish - 21
Texas at UCLA
How many Texas QBs does it take to beat UCLA? It's UCLA...Bevo could start at QB and Texas would still cover. UCLA is the PAC-12's version of Georgia.
Horns - 31
Bruins - 13
Ohio State at Miami
They're calling this game the IneligiBowl. Against Maryland, Miami lost a close game that shouldn't have been all that close, and Ohio State won a close game against Toledo. I like Miami in this game. I have no explanation for it, other than the feeling that Ohio State now resembles every other team in the Big 10 with the exception of Wisconsin.
Canes - 21
Buckeyes - 10


Florida International at Central Florida
Arguably the second best college football team in Florida goes up against the most surprising college football team in Florida. UMiami's unofficial coach in waiting Mario Cristobal pulled off a shocker last week, beating down Charlie Strong's Louisville squad in impressive fashion. UCF is coming off its second victory over BCS competition, beating Boston College like Boston College owed them a bunch of money. FIU's T.Y. Hilton will find the yards much tougher to come by Saturday, as UCF keeps auditioning for one of those 16-team superconference spots.
Knights - 34
Panthers - 17


Oklahoma at Florida State
Something's gotta give...either Oklahoma finally sacks up and wins a big-time road game, or the A She She improves its record against Top 5 teams to a sparkling 2-32. Oklahoma is without its best defensive player in Travis Lewis, and outside of Ryan Broyles do the Sooners have another game breaker? FSU has its own question marks, with a suspect offensive line and a not quite championship caliber QB in EJ Manuel.
Historically Oklahoma's had FSU's number dating back to Ron Simmons and J.C. Watts, but that ends on Saturday. FSU's defense is no joke. The Noles take the early inside track to New Orleans before losing the season finale in Gainesville by 5 TDs. Perhaps I'm getting ahead of myself.
Noles - 31
Sooners - 30
And finally....
Tennessee at Florida
Oklahoma-FSU can't bump Florida-Tennessee from the "and finally" spot, because Florida-Tennessee is the game which defined this football forum in its formative years....and FSU sucks. Back in the 90s, little work got done in the Knoxville, Nashville, Memphis, Orlando and Jacksonville sales offices of the company formerly known as BellSouth during this week.....and it was glorious.
Fast forward some 15 years later and you can't tell who's who anymore. Tennessee has the wide open offense, while Florida's got the grind it out, ball-control team hell bent on slowing the game down. Tyler Bray has been on fire, and UT's offense looks almost mid-90s Spurrier-esque. Factor in UF starting two true freshmen in the secondary, and Tennessee fans haven't been this confident coming to Gainesville since 1991.
UF's defensive front is scary talented, but they put little pressure on UAB or FAU's QB. I'm still waiting on Ronald Powell to prove why he was the #1 high school recruit a couple years ago. He looks great in a football uniform though. UF gets Shariff Floyd back, which should free up other defenders to make plays...hopefully.
UT's defense and special teams are both average at best, and this is where UF has to capitalize. Rain is in the forecast, so UT had better get a handle on those turnovers the past two weeks. It would also be nice if UF could force a turnover or two.
I considered a reverse mojo pick here, but Bray's stats up to this point came against the likes of Memphis, Vanderbilt, Kentucky, North Carolina, Montana and Cincinnati....not exactly a roll call of defensive juggernauts. Saturday will mark Bray's first start outside the state of Tennessee in his college career. The kid walks a fine line between showing supreme confidence and being a bit of a head case. But you get the feeling he won't be fazed by the hostile environment. Hell he might even thrive in it.
Tennessee has the pieces in place to win on Saturday. I think they lose a close game and get their payback next year in Neyland. Gators win, but they do not cover. Place your bets accordingly.
Florida - 27
Tennessee - 23
Be good.
eG