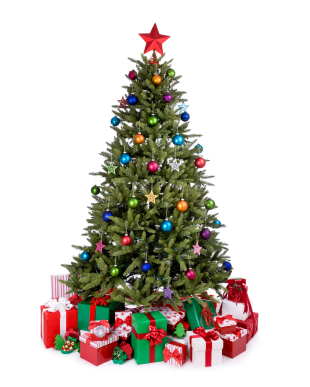 Welcome to Week One of college football, otherwise known as Christmas in September. After one of the most bizarre off-seasons in recent memory it's great to be able to sit back and watch some football without all the side show shenanigans and drama.
Speaking of drama, these weekly picks are brought to you courtesy of Southwest Airlines, Lifetime Network and the absolutely breathtaking Newark International Airport. Take a few deep breaths near this airport and you'll know what I'm talking about.
You guys all remember eViLG's stepdaughter...our little princess who put college on hold to move up to New Jersey so she could be with the love of her life? Well that's over, but not after months of drama and some tense moments. Long story short she's come to her senses, and Mr. and Mrs. eViLG are headed up to Jersey to bring the little one back home.
This toxic relationship is eerily similar to many of the homecoming-caliber match ups on Saturday. In the short time our little princess moved to New Jersey, she became a state certified pharmacy tech, while working full-time and paying the lion's share of loser boy's bills. On the other hand, this dude is 26 years old, without a GED or driver's license, and has no desire to obtain either. In the game of life, she's Alabama and he's Kent State...a complete mismatch.
So as you read these picks, I'll be somewhere between a one-way flight to Newark (with a layover in St. Louis) on Thursday and a LONG drive back to Orlando on Friday. Think of me as I navigate I-95 South for about 14 hours....
PICKS!!!
Kent State at Alabama
After decades without a Heisman Trophy winner, Trent Richardson begins his quest to bring Bama its second Heisman Trophy in three years. I love watching this kid run, but I'll be damn glad when he turns pro next season.
Tide - 42
Flashes - 9
Florida Atlantic at Florida
The Muschamp Era begins in Gainesville, and no one really knows what to expect. Supposedly John Brantley loves the new offense, and from all accounts he no longer curls up in the fetal position during 7-on-7 drills. That's progress. My Gators will be much improved from last season, but the schedule is so brutal our 2011 results may not be much different from 2010.I'm just glad Steve Addazio is gone.
Gators - 45
Owls - 20
Louisiana-Monroe at Florida State
I will reserve judgment on FSU's return to national prominence after Oklahoma comes to town in two weeks. Until then.....
Noles - 51
Monroeans - 14
Montana at Tennessee
Speaking of renewed optimism, the future looks bright in Knoxville...very bright. The Vols have the SEC East's best set of skills players, and they aren't going anywhere anytime soon. Tennessee is one year away from doing some serious damage in God's favorite conference.
Big Orange - 31
Montana - 12
SMU at Texas A&M
Let me be the first to unofficially welcome the Aggies to SEC Country. Don't cash those gigantic TV checks in one place. And don't get any crazy ideas about actually winning the SEC anytime soon....winning the Big 12 was damn near impossible enough. Just be grateful that you've instantly replaced Mississippi State as the SEC's best team wearing maroon. That's a good enough start. Hoteliers near College Station will be also pleased to know SEC schools travel much better than Baylor. Meanwhile SMU is auditioning for a spot in the Big 12 once Oklahoma jumps ship for the PAC-12.
Aggies - 34
Mustangs - 23
South Florida at Notre Dame
From all indications, the Irish have the right guy in Brian Kelly. He's already reinstated a starter who ran afoul of the law this off-season, and rumor has it he's attempting to get the academic requirements "relaxed" so he can recruit kids who have no business taking classes at Notre Dame. It worked for Lou Holtz. USF has an athletic, but at times undisciplined team who has somehow found a way to underachieve in the Big East of all places.
Irish - 23
Bulls - 20
Miami at Maryland
With so many Hurricanes suspended for the opener, Vegas took this game off the board. Many Hurricane fans want to forget a season that hasn't started yet. I feel for you Al Golden, you inherited a train wreck. Good news is JoePa can't live forever.
Terps - 27
Canes - 21
Boise State vs. Georgia @ The Georgia Dome
I hate Georgia like the Tea Party hates President Obama, only worse. But I'm smart enough to put aside petty differences and support my conference brother. UGA is a 3-point underdog...in the Georgia Dome. That alone should provide enough motivation to take Boise State out of the national title picture. If not, I will giggle like a little bitch at UGA for losing to Boise State and UCF in consecutive games.
Dawgs - 24
Broncos - 22
And finally...
Oregon at LSU @ Cowboy Stadium
With all the distractions going on in Baton Rouge, Oregon is a very sexy pick, and I'm tempted to pull the trigger. LSU is missing its starting QB and its Percy-like play maker in Russell Shepard. Oregon SHOULD be without its starting QB, but that's another story. LSU's backup QB has plenty of experience, and I'm still not convinced Oregon can compete against the SEC's elite teams in the trenches. We feast on undersized d-lines in the SEC. However if Oregon jumps ahead quickly, the only way they know how, LSU could be in major trouble. Expect a close, low scoring game into the third quarter, at which point Les Miles puts the root on LaMichael James, causing him to fumble on consecutive possessions.